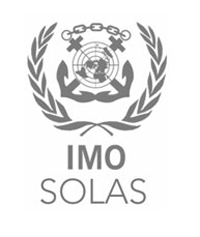 The 6 Meter Polaris F.R.C (Fast Rescue Craft) was conceived as a result of extensive evaluations and consultations which included the close examination of several existing certified vessels of the same type as well as on-going input from experienced operators.
The systematic evaluation process of existing type craft revealed several desirable 'key' improvements to be considered for inclusion into the new Polaris design. The new features, elements and improvements were incorporated into the plans and thoroughly evaluated for their compatibility to each other and for the overall optimum function of the craft.
The new 6M Polaris FRC was built, thoroughly tested by D.N.V. and Transport Canada and subsequently certified by Transport Canada.