what boat will suit your particular needs?
---
"It is the nature of this creature to swallow men and ships, and even whales and everything else within reach. It stays submerged for days, then rears its head and nostrils above surface and stays that way at least until the change of tide."
— Unknown
---
How do I choose which boat is right for me?
What will your primary use be?
What else would you like to do with your boat?
Will it be used mostly on the ocean or on lakes?
Is an aluminum hull right for you or do you prefer fiberglass?
Do you want a jet motor or a prop?
How many people do you want the boat to accommodate on a regular basis?
What type of seating and storage requirements do you have?
Will you tow the boat or will it only need to be transported once?
Will it be a stand-alone boat or a tender to a larger vessel?
Will you buy a trailer?
How many years do you expect to enjoy this boat?
Is quality important to you?
Is after-sales service important to you?
Why a Polaris?
Polaris Inflatable Boats specialize in the manufacture of superior quality Neoprene/ Hypalon inflatable boats custom accessorized to meet the needs of our customers.
Polaris does not have dealers but instead sells Factory Direct to our customers. By working directly with one of the owners our clients receive personalized service to ensure the completed boat is everything they have always dreamed of.
Polaris boats are built strong and we put safety first, no matter what the conditions you can count on reaching your destination safely and securely.
The same high-quality of materials and workmanship used in our larger professional off-shore boats is a part of every Polaris built, down to the smallest model.  Polaris boats give you that uncluttered inboard space which means space for the gear and even the dog.
We pride ourselves on the high quality of materials along with exceptional craftsmanship on every build or re-build.
Some considerations when deciding on the boat that is right for you.
Should I get an aluminum or fiberglass hull?
This is a completely personal choice but can be a consideration given where and how the boat is to be used. If the boat will be repeatedly beached then the aluminum hull may be the right choice.
How long will my boat last?
Depending on use and care the boat should have a life of 10 to 30 years.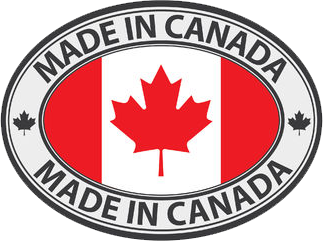 What tube colors can I get?
Standard colors are what we have in stock which is generally orange, red, black, light gray. Other colors are available at different times and can be special ordered.
Are they built in Canada?
Polaris boats are built in Canada and sold Factory Direct.
How do Polaris boats compare to other boats in the marketplace?
Without exception, every Polaris is built the same – Tough! The same high quality of materials and workmanship that is used to manufacture our larger professional off-shore boats is a part of every Polaris boat built. Polaris uses only the highest quality materials and accessories in every boat.

Save